Geneva 28th March- 2nd April 2015.
At first, we were nervous at the prospect of living alone with a foreign family for a week, as speaking and understanding French is difficult. However, when we arrived and they met us at the airport, we felt warmly welcomed. Also the fact that they paid us the first visit made the trip seem less daunting.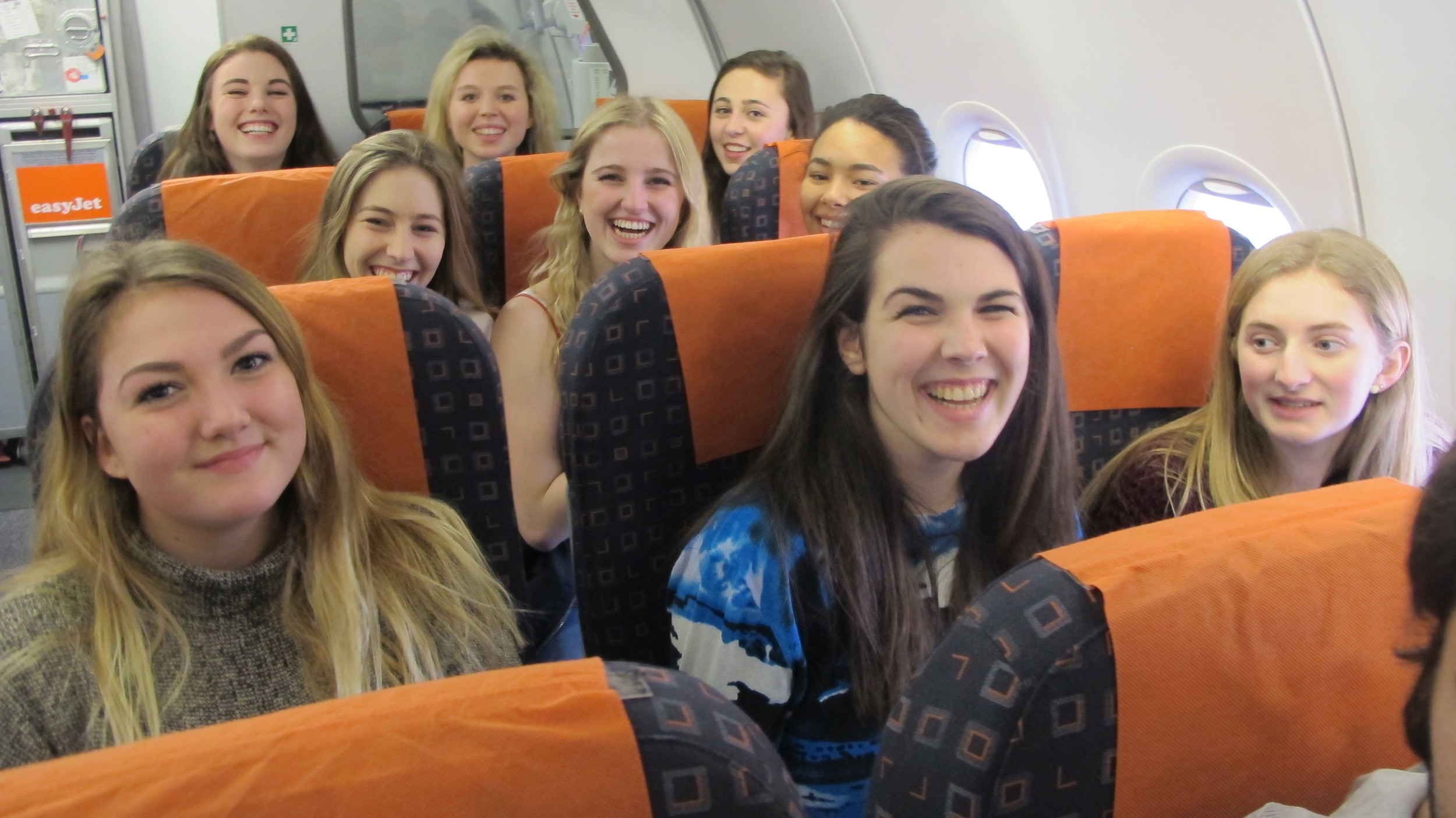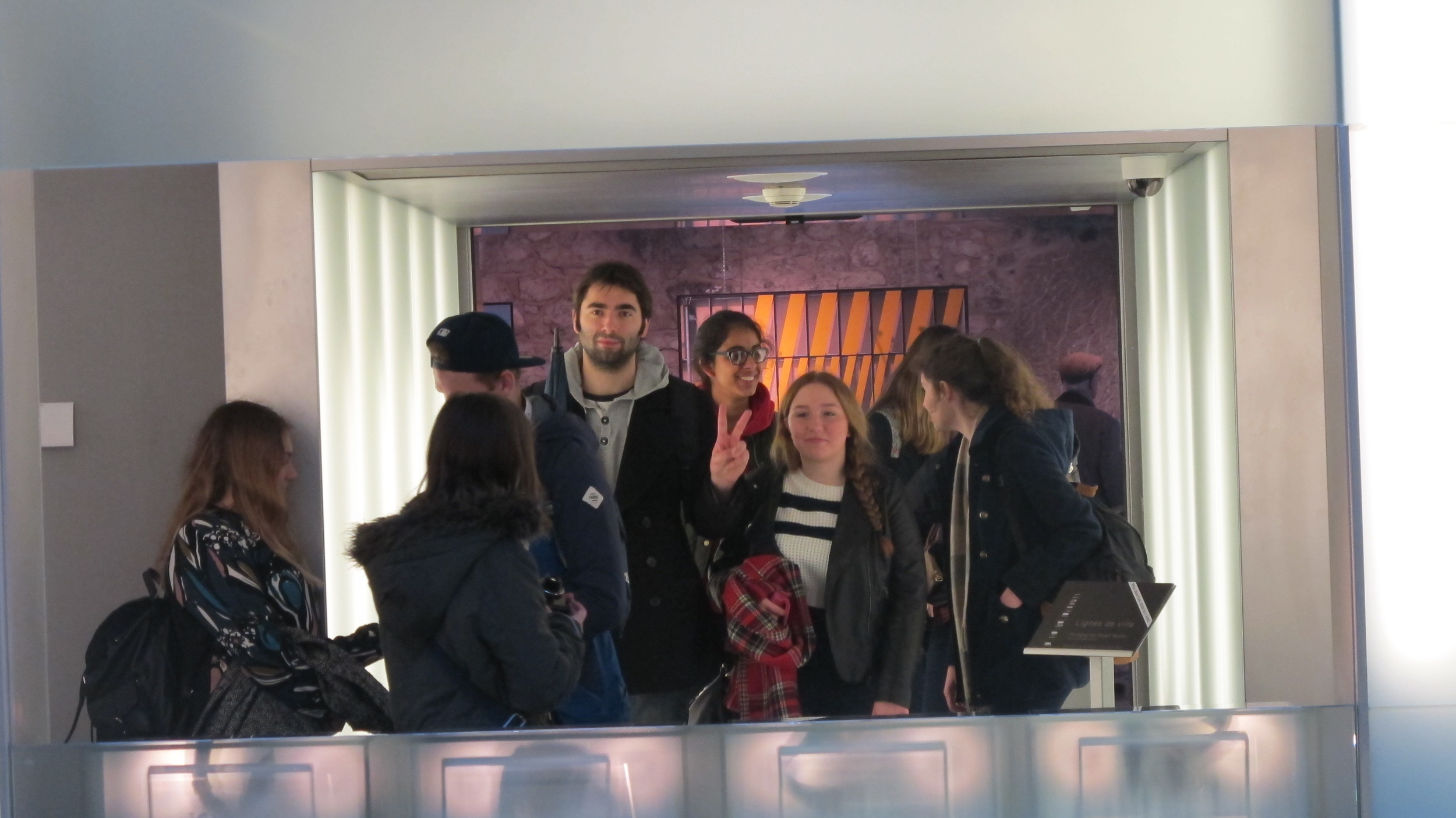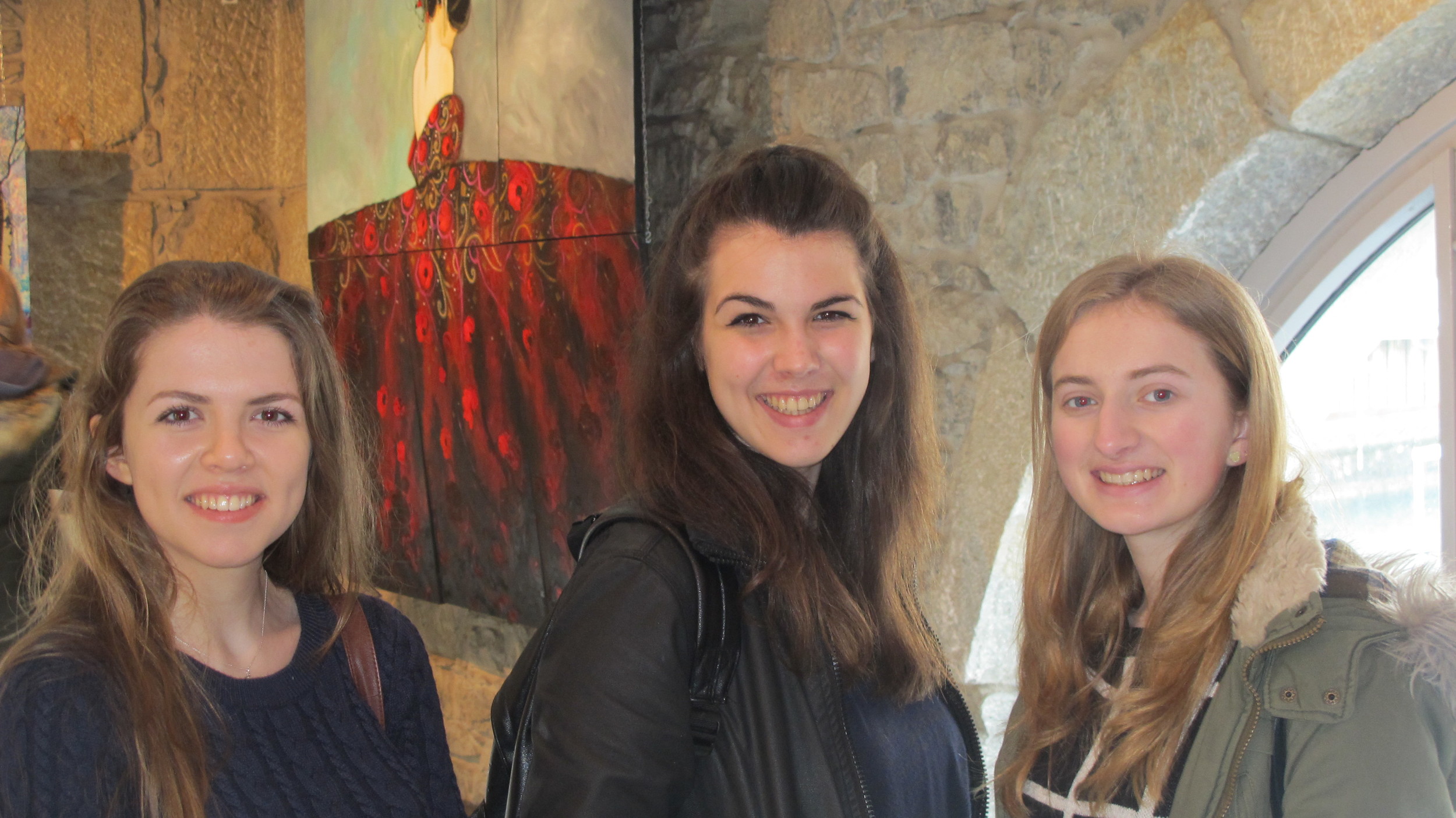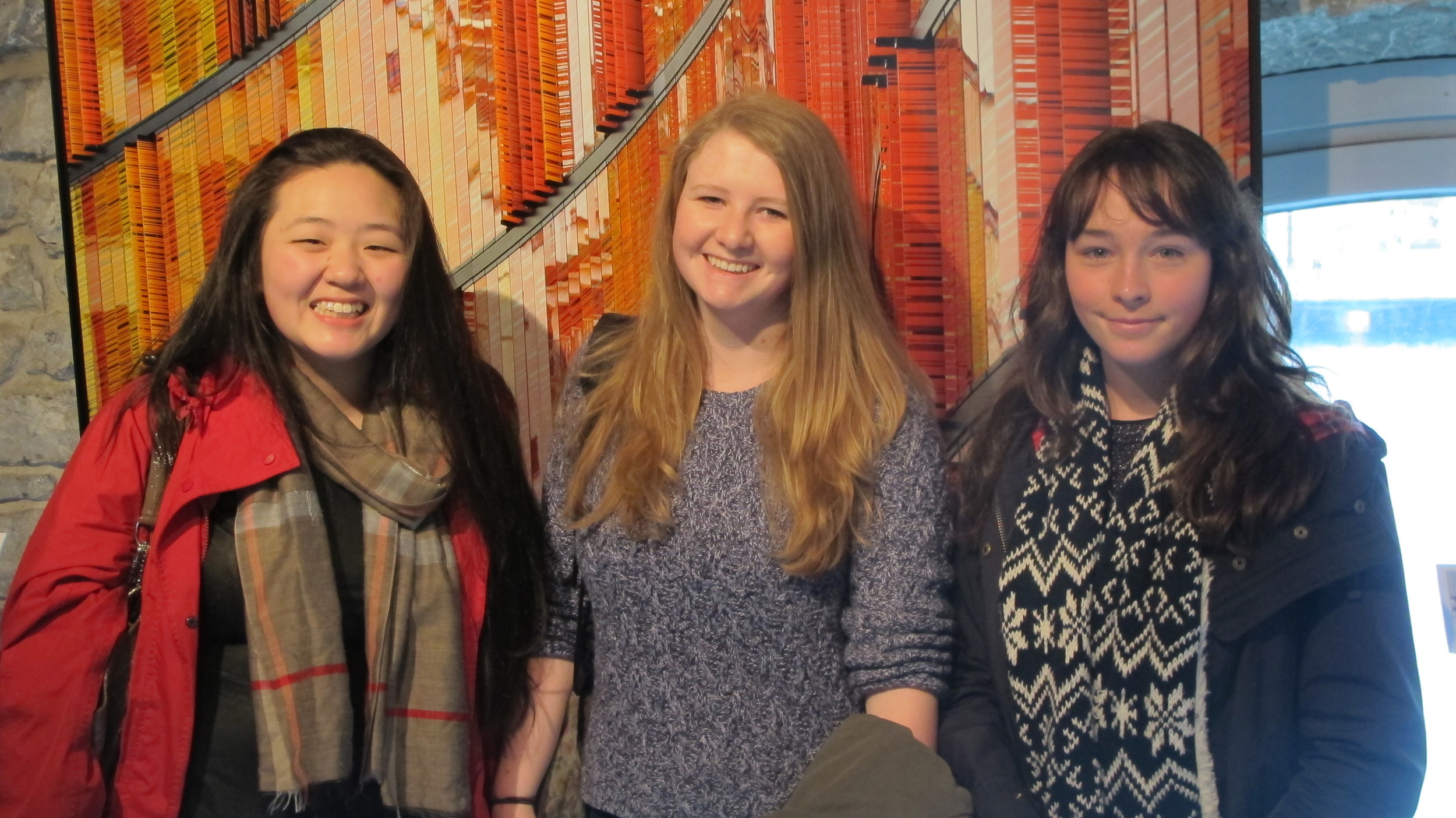 Saturday night, we were all taken out by our exchanges to go for example to Geneva for a meal out, or for a small gathering with the other exchanges. We spent Sunday with our exchange partners, doing similar activities to Saturday evening, such as visiting nearby cities or being fully immersed within French cuisine.
On Monday, after meeting at the Lycée, we took the bus to Geneva. From the school, four students studying tourism (Florine, Maude, Louise and Camille) guided us through the old town. We stopped at St Pierre's Cathedral which had stunning stained glass windows then in the city centre, we went shopping in groups. Some of us went to cafés and others bought Swiss chocolate for their families. Lastly, we went to the UN regional headquarters, where we had a guided tour including experiencing the famous 'room 20' from the viewing gallery.( This room was particularly outstanding because it displays a textured ceiling, donated by the Spanish royal family and created by famous artists. The ceiling illustrates how views are subjective as the colours are not all visible from any part of the room, except the board where members must be objective and are, therefore, able to see the true beauty of the piece. )It was, overall, a truly fascinating experience.
On Tuesday, a group of 15 students helped out at the Anglophone classes for students aged 7-9. Some helped by manning work and wording with students to improve their pronunciation by talking to them and reading with them. Another group helped a class to practice and perform an assembly on castles.
All the activities throughout the week varied immensely depending upon your host family; yet we all enjoyed our time with our exchanges and obviously, every evening finished with impeccable French food! We all had a great time and would thoroughly recommend it!!
Lily Baker : j'aime beaucoup ma famille, ils étaient extrêmement gentils. J'ai trouvé que parler français était un peu difficile, mais à la fin de la semaine, j'étais plus confiante.
Leon Wise : Ma famille était vraiment sympa ! J'ai aimé ne parler qu'en français, et je crois que mon français s'est beaucoup amélioré. Je pense que si vous voulez améliorer votre français, vous allez devoir y aller l'année prochaine.
Flora Outram : ma famille était vraiment accueillante ! Chaque soir, ils m'aidaient avec mon français et nous avons parlé de beaucoup de choses.
Natasha Cooper : C'était une très bonne expérience pour moi ; ma famille d'accueil me manquera. Je voudrais revenir bientôt.
Emily Smith : J'ai adore la faille et visiter la ville. C'était très intéressant de visiter un lycée français.
Rebecca Sinnott : J'ai passé une semaine super ici en France. La famille avec qui je suis restée était vraiment sympa et mon français s'est beaucoup amélioré.
Chloe Saunders : C'était une très bonne expérience et mon français est vraiment bon maintenant. J'ai adoré la famille d'accueil et j'espère revenir cet été.
Tamsin Mortleman : J'étais d'abord nerveuse de parler en français, amis ma famille était très agréable et je me suis bien amuse.