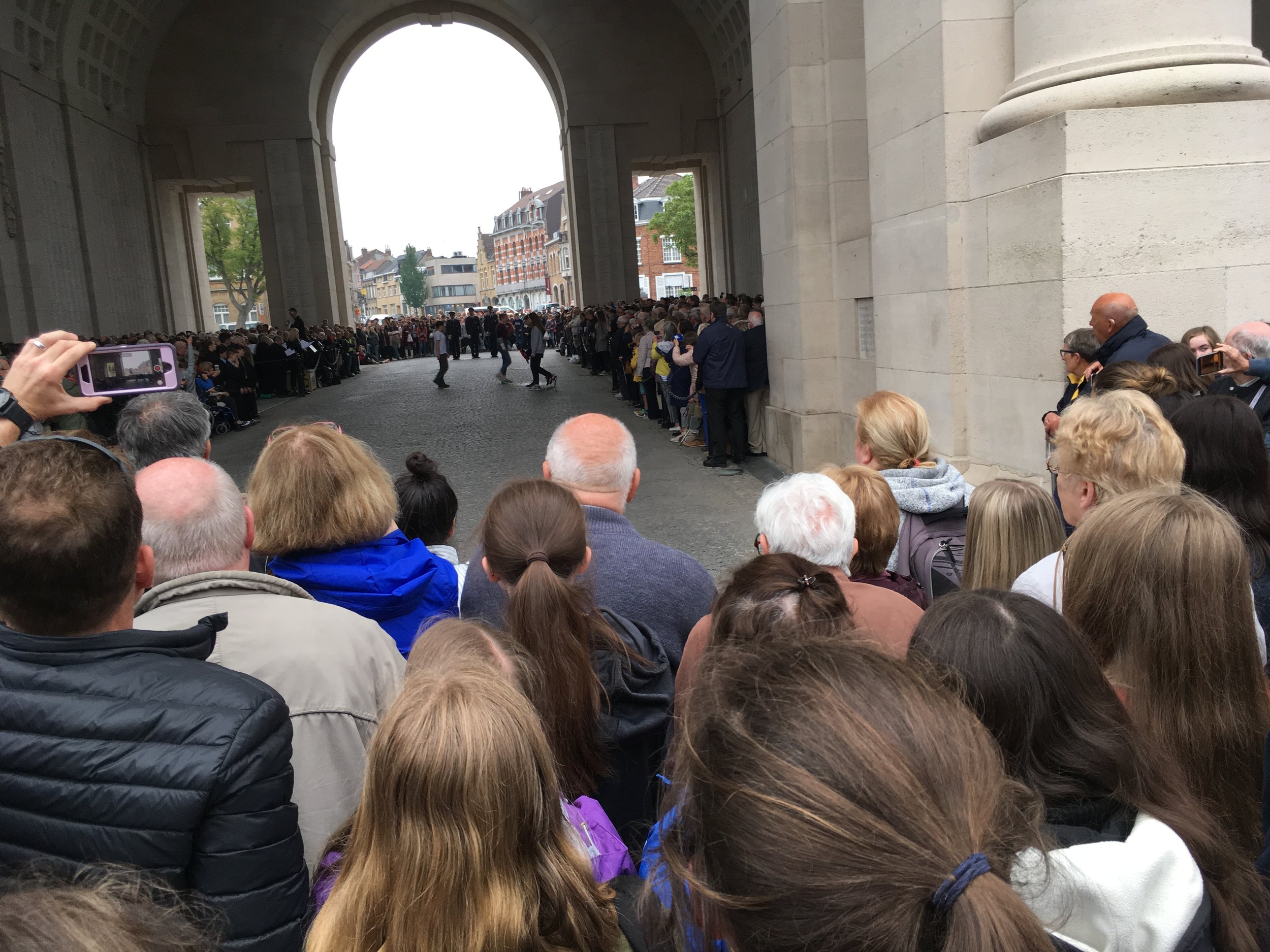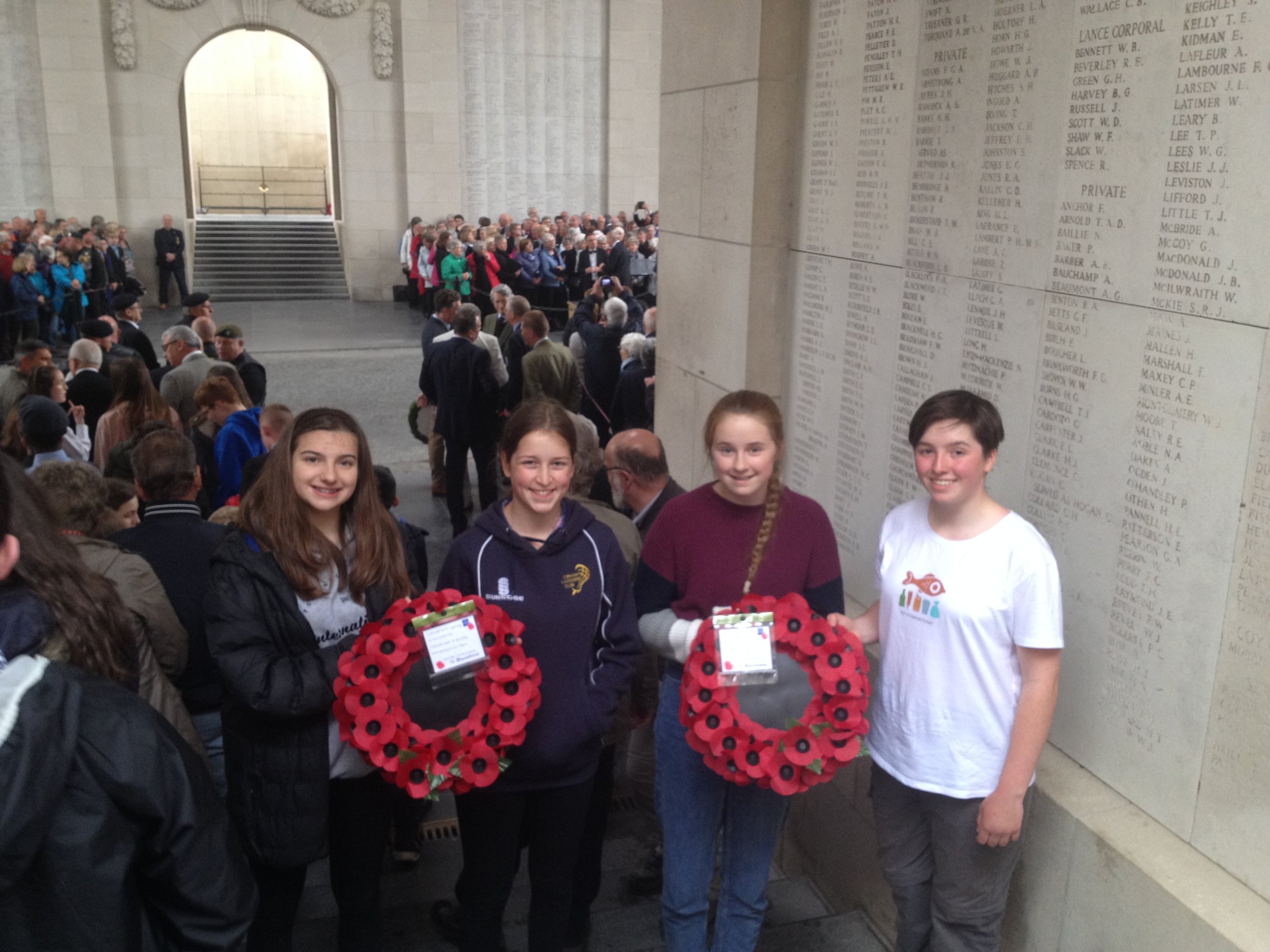 In May all of Y9 travelled to Belgium on trip organised by the History Department. They explored WWI memorials and trenches and had the honour of laying wreaths at the Menin Gate.
Rosie, Year 9 reflected on the ceremony at the Menin Gate:
The ceremony at the Menin Gate was awe-inspiring and an honour to be able to participate in. To stand and wait in silence as the ceremony took place all around us, echoing around the huge stone monument, really put into perspective just how many people were missing from the war, even though only a fraction were represented on this one monument.
It was overwhelming as the trumpet sound and voices of the choir resounded off the walls whilst we were looking directly at the stone inscription "ad majorem dei gloriam (For the greater glory of God). Here are recorded names of officers and men who fell in Ypres salient but to whom the fortune of war denied the known and honoured burial given to their comrades in death." This was so humbling and I was honoured to have been chosen to lay the wreath from our school, showing our due respect and pride for those who we knew, and those that we did not, who gave their lives for ours.