On Tuesday 25 April, the Women's FA cup trophy came to the school, along with Brighton and Hove Albion player Vicky Ashton-Jones. Many students from a range of different year groups went to the field at lunch to have their picture taken with the cup and to meet Vicky. Simultaneously, the event similarly supported the school in the promotion of mental health awareness week whereby Vicky kindly volunteered to start a whole school relay race around the school fields, with students and teachers alike completing a lap for mental health awareness.
A selection of students who had played football for the school were given the opportunity to ask Vicky any questions. Jess, Year 8, who plays for the school team said that the visit was enjoyable and Vicky was very inspirational. She also said that Vicky gave great tips for any aspiring footballers. Beth, Year 8, who also plays for the school team, said that she found it interesting that Vicky plays for a national Police team too, and how she balances her job and football career so well. She said that it has inspired her to continue playing football because she now has an idea of what life is like for a semi-professional footballer.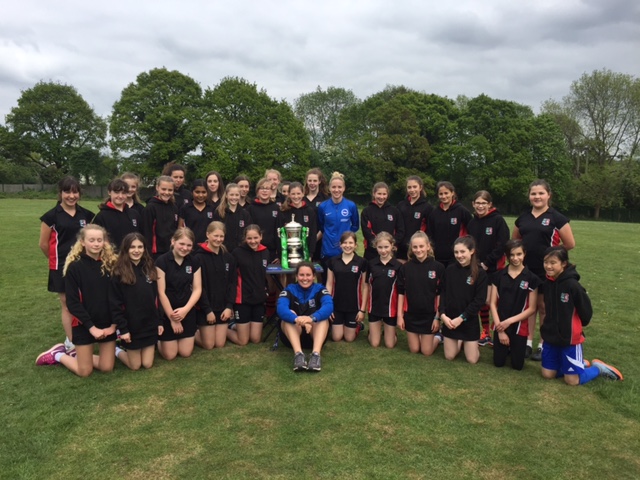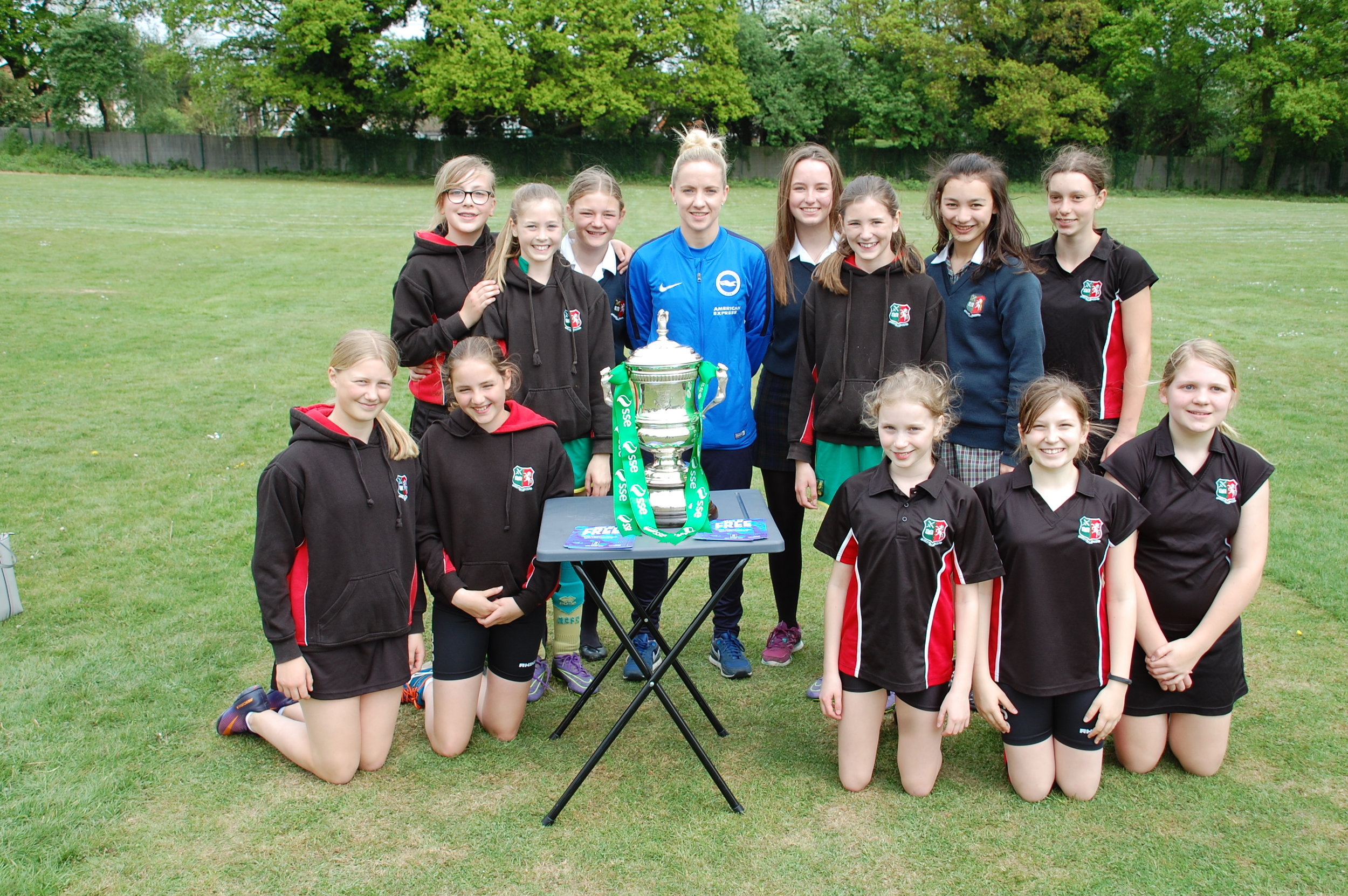 The football team enjoyed a questions and answers session with Vicky, where they asked her questions from 'what inspired you to play football?' and 'Do you think that Women's football is being overlooked by the media?' To 'what is your favourite meal?'. Vicky responded with valuable answers to all the questions she was asked, and gave good advice about how to be a successful player.
Everyone that attended the event was also given a flyer about the Women's FA cup final, which offered children free tickets to the game. This was an exciting opportunity for the students to go and watch a professional game at the iconic Wembley stadium.
Overall, the experience was enjoyable and inspirational for everybody who took part.
Article written by Jess and Beth - Year 8