In October a group of GCSE Spanish students went to Santillana del Mar in Cantabria, Spain as part of the Spanish exchange programme. At first everyone was understandably a bit nervous but as soon as we arrived and met the exchanges it was all excitement. We stayed with the exchanges and their families for a week and a fortnight later they stayed with us.
During the week we spent two days seeing what our Spanish school, Nueve Valles, was like. The remaining days we spent with our fellow students, exploring local attractions and the lovely Spanish countryside. We visited a beautiful city nearby called Bilbao, we went shopping and some of us went to the coast with our exchanges at the weekend. We saw sights such as the prehistoric caves, el Capricho de Gaudi and the Guggenheim Museum.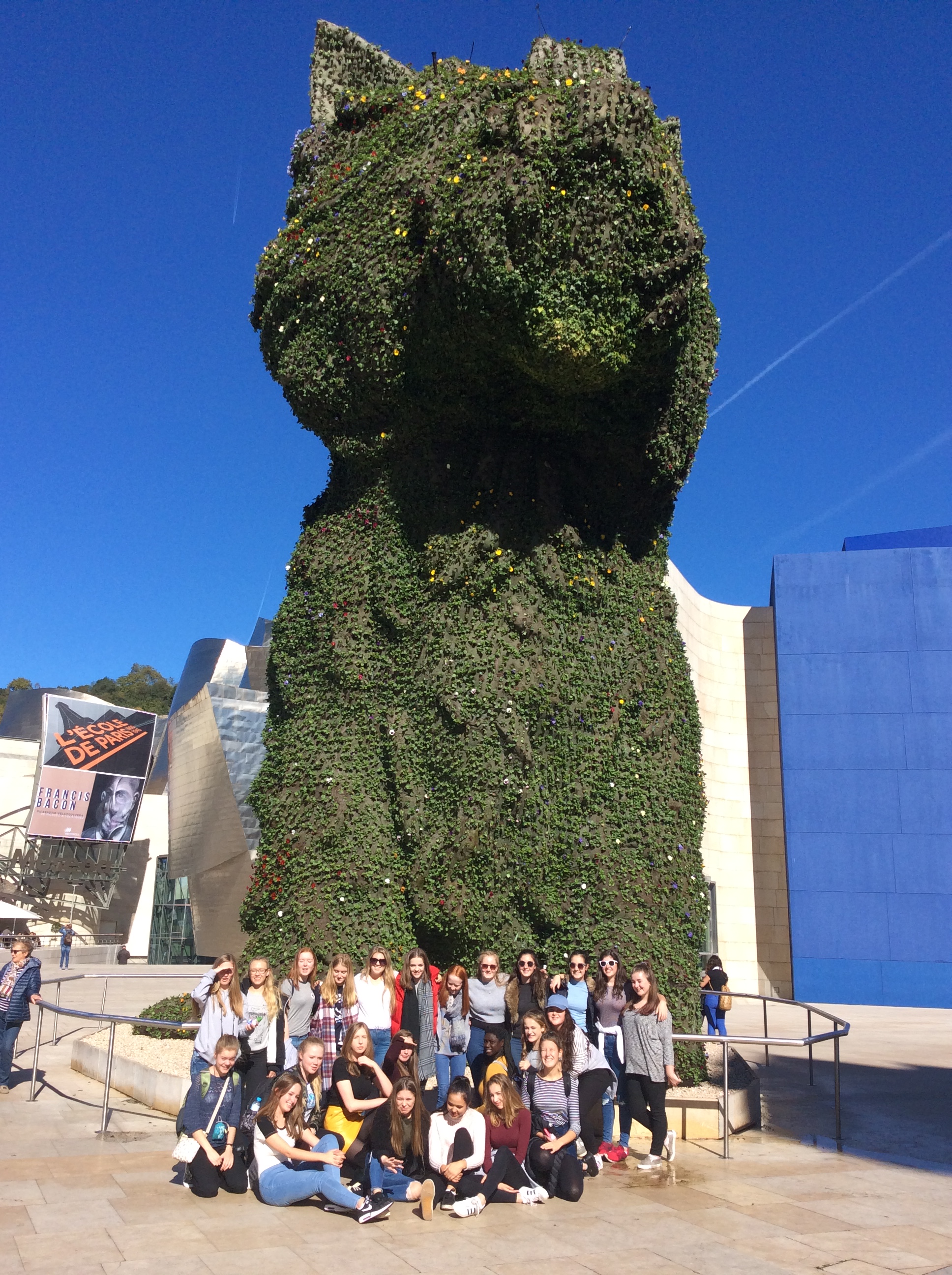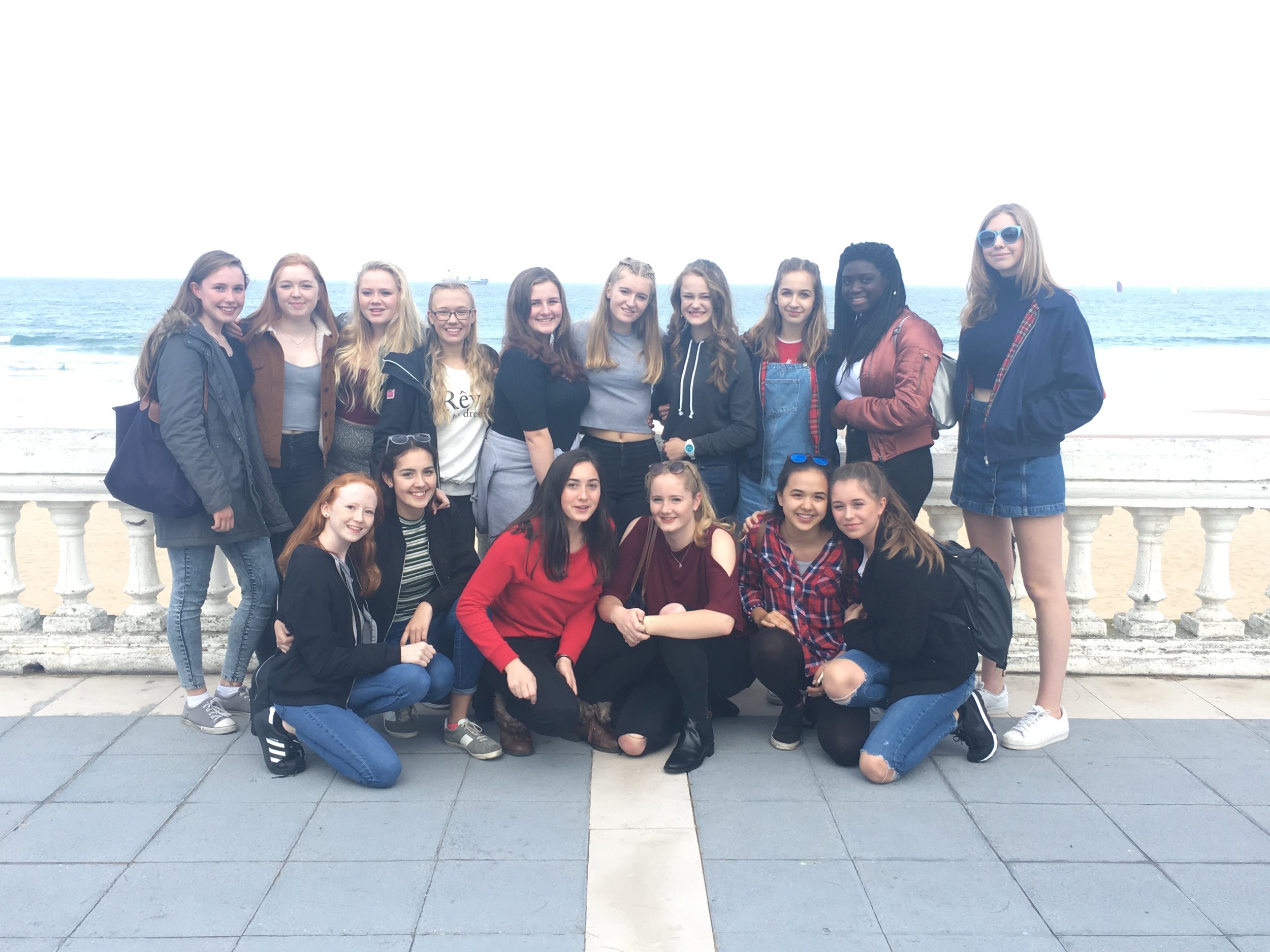 In general everyone enjoyed the food and learnt a lot about the Mediterranean diet. For example, their meal times are extremely different , they have far more fruit and eat cake for breakfast!
The teenage culture in Spain is rather similar to ours, which meant we got on very well as a group and created many memories. What we found strange was that their relationships with their extended family were a lot stronger than is normal for England. The school life was also very different and was similar to American High Schools, it was very laid back and the teachers taught in a very different style.
The whole experience was unforgettable. We made many friends both English and Spanish whom will stay with us forever. We would certainly recommend it to anyone in year 10 studying Spanish. Not only was it really good fun but it helped build confidence in speaking Spanish and was an all-round great experience.
Article written by Abena and Tillie - Year 11